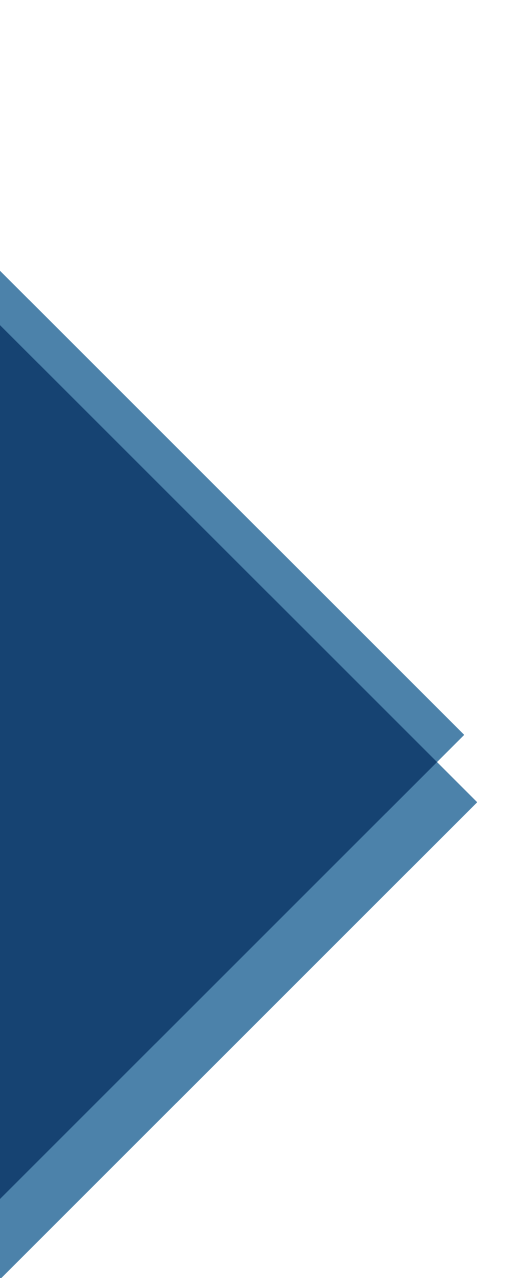 I have been in EPA for 4-5 years now and I can proudly say that EPA has helped me become the person I am today. I am grateful for the opportunity that this school has given me. The education is amazing. The classrooms are small, so the teachers are focused on every student. It is a healthy learning environment.
EPA is a great place to be, with experienced teachers and beautiful dormitories. We have a lot of events, such as dinners, steak nights, and many sports, and organize trips to New York and observe many meaningful things; here, students who are not good at English can join tutorials as a way to increase their learning, and join study sessions together every night.

Everyone is friendly, and we learn and grow in an unfamiliar environment, setting up more mature values for ourselves, which is why we really come abroad, not just for certificates and graduation; from a seedling that is cared for to a tree that can stand on its own, we can laugh about everything we experience, which is why we come here.
Connor Guan
The school has provided me with numerous opportunities to explore diversity in curricula, and it also offers excellent college preparation programs, including AP courses and ACT preparation. Moreover, the school fosters a culture of ambition and academic excellence, instilling in students the necessary skills and mindset for a successful transition to higher education. In addition to its strong academic environment, Elite Preparatory is also rich in dormitory life. Students frequently organize events alongside faculty members to bring the community together and establish friendly bonds, creating a sense of a family-like community. With the faculty actively participating in both academic and dormitory life, students and teachers share a strong connection and engage in various field trips and club activities.
Ilya Wu
This year, I have learned much from this school.

I would like to tell you how fun and meaningful this school is. There's no student who doesn't want to get into a really good school. So I think our school is a dynamic and intelligent system of teaching and learning, which is dedicated to helping students learn to use their intelligence well. Here, the younger generation can fully develop their critical thinking skills and develop the habit of diligent thinking.

We also have a prominent group culture, which respects and maintains consistency and difference with neighboring schools and is able to maintain a balance between the values required by the country and the values required by the group. A school cannot simply reflect the demands of local, state, or national interest groups. It is important to put the needs of students first, and our school has done just that. Schools are always trying to create a sense of community identity. No matter where we live or where we study, having no sense of identity is harmful. A respected group can always create a sense of identity and cohesion among all its members, so the school provides an environment in which students can walk the campus streets without fear. It also creates an environment in which students are encouraged to express their opinions without fear of being reprimanded or unfair treatment such as intimidation, or being deaf.

Our classroom environment is always happy and interesting, which also benefits from our school teachers' good character, high level of ideological understanding, high ability, and good at teaching, there is a reasonable and effective education model and evaluation mechanism. Our headmaster has advanced educational ideas and is good at management.
Rita Lyu
EPA has a healthy school environment, since we have small classrooms all teachers are focused on each and every student. The education system is excellent since they offer a lot of AP courses, the teachers are always willing to take you to the next level. on top of that, the teachers are very caring and genuinely care for the wellbeing of the students.
David Cantos
As a student who joined Elite Preparatory Academy in the latter half of the school year, I was embraced by the school like a family member. Living in the dorm with my classmates and teachers felt like home, reminiscent of my life back in New York City, which is why, at times, I didn't want to return to my home. The option of customizing our dorm room allowed us to create a more homely atmosphere. This customization also provided insights into my roommates' interests and helped us find common ground. For instance, through the customization of our room, I found out that my roommate, Eric, enjoyed playing video games which started a conversation that laid the foundation for our great friendship. The dorm life at Elite Preparatory Academy is filled with extracurricular activities. We often organize group outings to various places in New York City. In addition, we engage in diverse sports activities such as basketball, soccer, and ping pong within the dorm. Participating in these activities has strengthened my relationships with my classmates. Additionally, having access to a gym in the dorm has had a positive impact on my personal life. As I lost weight and gained muscle, I also gained self-confidence in my body once again. The opportunity to establish clubs filled all of us with a sense of leadership and enabled us to pursue our interests within the dorm. Lastly, late-night study sessions provided students with the opportunity to ask teachers questions and collaborate on homework assignments.

In school, the classes are lively and stimulating, thanks to the engaged students and creative teachers. Our history and English teacher, Mr. Yunus, often shared his personal experiences, which made me more enthusiastic about his classes. His presence in the dorm created a stronger connection between us, extending beyond the classroom. Meanwhile, Mr. Eddie sparked my interest in mathematics even more than before. His humorous personality lightened the mood, making math enjoyable even for those who typically didn't appreciate the subject.
Kevin Chen
From my personal perspective, Elite Prep is really a perfect school to adapt the American life and study. In order to convince you of my opinion, I want to review my school in the following several aspects.

To begin with, I would like to start my introduction from the faculty which is the most important part personally. Our math teacher, Mr. Eddie, is literally a fashionable person who always wear a fantastic outfit such as some famous designer jeans, hoodies that do receive lots of compliments from us students. Same as his appearance, his teaching skills and styles are also amazing. He prepares his classes carefully and teaches enthusiastically and patiently during the course, which makes me achieve many mathematical concepts and applications that benefits me a lot. Our science teacher, Mr. Eric, is really an awesome person who has a bounty of knowledge covering many science departments from Physics, Chemistry to Biology, Mathematics. In his class, you may probably be engaged to the learning process since his class atmosphere is always relaxing and joyful. Our liberal arts teacher, Mr. Yunus, is a rigorous teacher who gives us the whole class like a lecture filled with critical knowledge points, which means you have to be fully absorbed in his class so that you can follow his teachings. I do learn a lot from his class and it helps me improve my English to a higher level.

What's more, the life in dorm is very interesting, Mr. Jamison and Mrs. Eva is our current dorm parents. They take care of us well so that students who even newly arrived America can adjust themselves to lifestyle here.

In conclusion, Elite Prep is a good place for students due to its excellent teaching quality and amazing dorm life experiences.
Chloe Huang
I am very happy to come to this school, where I feel a lot of warmth, and learn a lot of knowledge.

At first I found an agency and they put me in touch with the school. The school also has a strong executive ability, and soon made an appointment with me for an interview. Mr.Yi and the interviewer introduced the school to me warmly. After much consideration, I decided that this school was the best choice, so I chose this school among many offers. Of course, to this day I also think I did not make a mistake.When I came to this school, I met friendly classmates and teachers. The teachers have a great knowledge base, are interesting and care deeply about their students. Talking with them and asking questions is just like communicating with friends, which makes me feel the unprecedented pleasure of studying in this school.We had "steak night" and "salmon night" once a month, and everyone liked these two days very much. The school would often organize us to go to other places to eat delicious food. Dormparents would also ask us what we wanted to eat and make a democratic vote to satisfy our ideas. Miss Eva is one of the Dorm-parents. I have to admit that she is like a "mother" who cares for us in every possible way. She also studies delicious food for us and cooks a lot of delicious food for us. Instead of saying "dorm," I think it's more like "home."The school always thinks for our admission. The school will take us to take some exams as much as possible and organize us to visit various famous universities. In order to let us get closer to the life of the native American people, the school will take us to many places to learn about the culture and history of the United States, visit various museums and see various buildings. These are very useful things for our life and even for the future.The festival activities organized by the school are also very interesting. We will have parties on various festivals and invite teachers and parents. Small games in the party will also be as close to the festival theme as possible. The school also cares about every student very much. When it comes to students' birthdays, the school always sends cakes and wishes to them. Students also help to celebrate their birthdays, which makes me feel very warm.Our daily life is convenient and comfortable. There is a School bus to pick us up from school and the morning class is not too late. I once consulted Mr.Yi about the school time. He says the start time is meant to allow students to get enough sleep and study better. It can be said that the school cares about us more than we care about ourselves.

I am very happy about my choice at that time, and I want to invite more people to come to this school, because this school is really a very warm and professional school.
Alice Han
There are quality educational and academic resources available at EPA that can build a strong academic foundation for students. This includes high-quality instruction, a rich curriculum, and qualified and experienced teachers. The knowledge and academic skills that students acquire during high school will provide them with the foundation to quickly adapt to the learning environment and face more challenging courses in college. The school is staffed by a passionate and talented team of teachers who are not only experienced in teaching, but also constantly seeking to innovate in their approach. They focus on individualized instruction, the needs and potential of each student, and are committed to inspiring students' interest and confidence in learning. Through a flexible curriculum and inspiring teaching methods, the school has succeeded in producing talented and creative students.

Secondly, this private school has an admirable educational philosophy that focuses on the development of the whole student. Students are encouraged to participate in a wide variety of extracurricular activities, arts and sports programs, and are provided with a wide range of opportunities and resources. Whether participating in academic competitions, artistic performances or leadership teams, students are able to develop their potential and develop confidence and leadership skills. The school also focuses on community service and philanthropic activities to foster a sense of social responsibility and global awareness among students.

Objective For good high schools usually have a good reputation for college applications. College admissions officers know that some high schools offer more challenging academic environments and opportunities, so they may be more inclined to accept applicants from those schools. Good high schools can provide support and guidance to help students demonstrate their talents, interests, and accomplishments during the college application process. There are college admissions teams at EPA that specialize in aligning college applications, so they can help with academic guidance and career planning support to help students set long-term academic and career goals. Resources such as college counseling services, internship opportunities, and career mentors are available on campus to help students learn about different majors and career fields and make informed decisions to the best of their ability.

EPA is also notable for its student support services. The school has a professional counseling team that provides support such as academic counseling, psychological counseling and career guidance. They focus on each student's personal development and well-being, creating a warm and inclusive learning environment.

In addition to this, this private school has built a strong partnership with parents and the community. The school encourages parents to be actively involved in school activities and decision-making processes, maintaining good communication and cooperation. The school also has collaborative programs with community organizations to provide students with broader learning opportunities and hands-on experiences.

In summary, this private school excels in the areas of educational quality, holistic development, student support and home-school cooperation. It provides a platform for students with endless possibilities for their future, and the school itself is an institution full of opportunities and chances where you can showcase your talents and help students achieve their best.

In the end I think it is very worthwhile and necessary to be able to attend a high school like this at a turning point in your life.
Joseph Wei